Available at
Digitals
!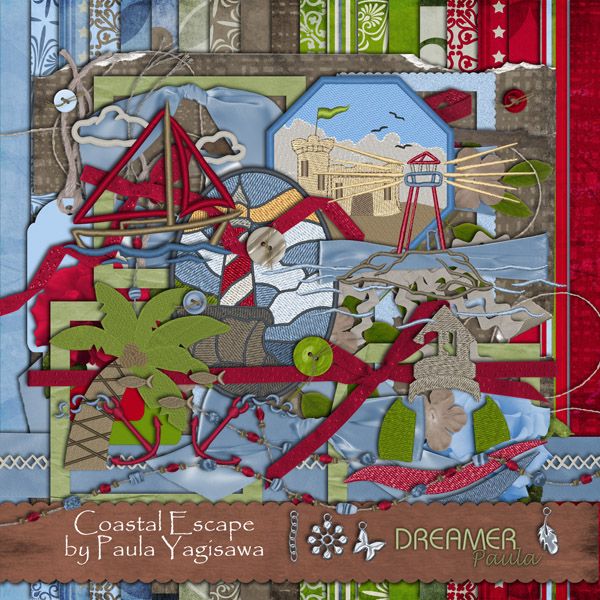 For many people around the world, a visit to the ocean is an important thing. Standing on the edge of the land and looking out on a large body of water has a way of making us feel more in touch with the world. Coastal Escape is a kit that celebrates the boundary between our dry land and the great wet world beyond.
This main kit coordinates with the July 2012 CAKE kit colors and was used in creating the clusters and such that I have in the store as part of that event.
Included:
20 Papers
2 Strands of Beads
3 Charms with extra Chain
5 Buttons
7 Embroidery Elements
2 Realistic Roses
4 Tags
4 Small Silk Flowers
5 Frames
6 Blue Ribbons
3 Red Glitter Ribbons
1 Leaf Element
1 Stick
1 RicRac Element
1 Loopy Thread
1 Length of stitching
1 Large Ripped Paper
*** All of my kits, elements, and templates are now S4H friendly!
Additional Preview